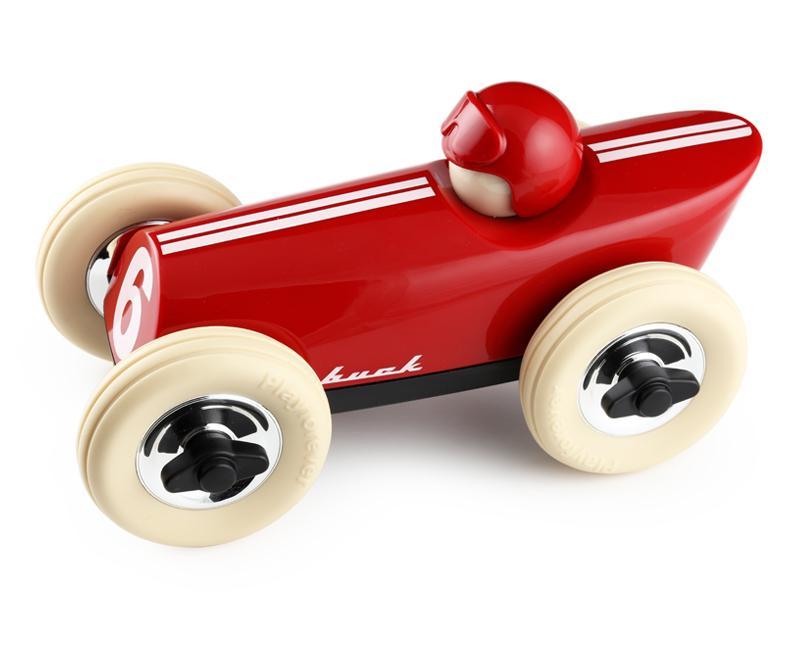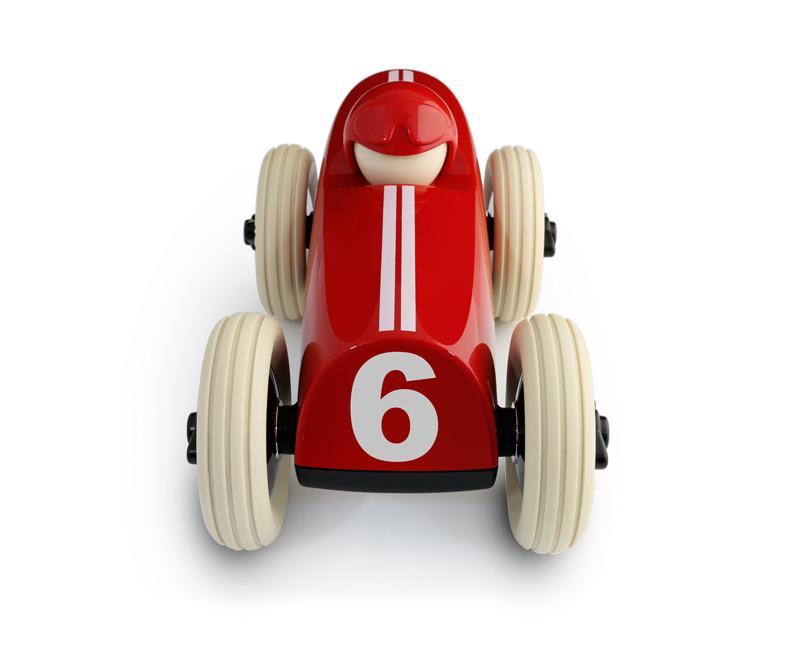 1960s glamour and footwear fashion is the inspiration behind Buck, the third addition to our Midi collection. Beginning as a shoe wedge and ending as toy racing car, Buck has a strikingly simple body shape that was originally designed in wood (maintaining its simple form when remodeled into plastic). Just like the rest of our Midi range, the beauty of Buck lies in its simplicity: a pure shape on wheels, with the addition of bold graphics to bring it to life.
Reminiscent of the early racing cars of the 20s and 30s, yet with a definite nod to the fashion era of the 60s, Buck will bring a touch of glamour to your toy box or shelf. A Playforever classic, to be treasured for generations.
Age recommendation:
All Buck cars are 3 plus. This means this product is safety tested and recommended for children that are aged 3 years and above.
Dimensions:
Length 215mm x Width 120mm x Height 105mm
Materials:
ABS Plastic with high gloss UV coating.Hand-polished with care.
Test certificates:
CPSIA for the USA and EN71 for Europe. All extensive testing carried out by TUV Hong Kong.